You can transition successfully with confidence, intention and focus.

You can transition successfully with confidence, intention and focus.
​
Are you ready for that next step but don't know how to take it?

Do you wish your life had direction and more meaning?

Do you sometimes feel stuck?

Are you ready for support in moving forward?

You are successful in what you do.  You have been doing it for a while now and are ready to move onto something else. This might be becoming an entrepreneur after working within an organization for the last several years, it might be moving into the workforces after being a successful parent, it might be leaving an environment where you are bored and unmotivated to finding something that you are excited about doing, a life you are excited to live. You want change, you want something else.
​
What your issues tend to be:
​
You are a passionate person but are bored in your current life. You want to move on to something else that brings you excitement and motivation. Your current life is stressing you out. That's because you "don't know what you don't know" about transitioning yet.  There's a lot of energy going out, and not a lot of positive energy coming in. You want to know how to find fulfillment in your daily life through direction and meaning. 


What you need most right now:
​
Your primary focus needs to be on creating a strategy and doing some serious planning to move forward.   It's all about determining your wants and needs and creating the plan, and then working the plan to move forward.  Then, it's all about creating the focus you need move your life forward.
​​

​
 ​


​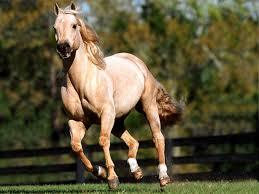 "Our spirit is a being of nature quite indestructible and its activity continues from eternity to eternity.  It is like the sun, which seems to set only to our earthly eyes, but which in reality, never sets, but shines on unceasingly."

I provide a proven step by step processes that I have developed and tested for over 20 years. First, we talk about values, needs and wants, then we move forward into the personalized procedures and guides that are specifically designed to suite your individual needs.  
​
Contact me to share your thoughts, ideas and struggles, to ask key questions, and talk about how you can create your Personalized Transition Guide through Equine Guided Coaching.
GET READY TO LIVE A LIFE YOU ENJOY!

5 Month Coaching Package
$2400
$480 x 5 Payments
or $2000 upfront (save $400)